Welcome to the place where I share what I'm up to each week and a bit of my real life outside of the blog.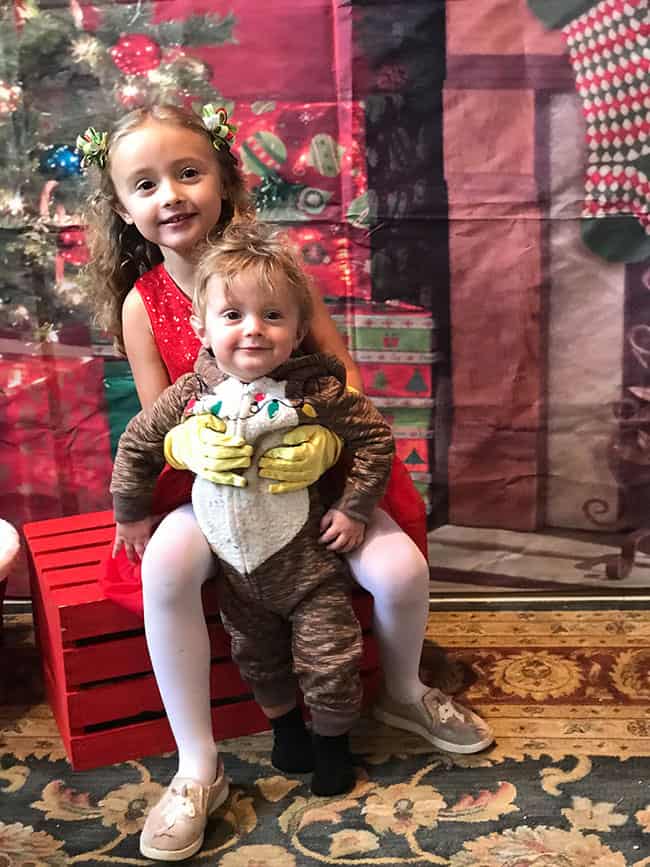 Post may contain affiliate links. To read my affiliate policy click here.
First up!
Thank you all for reading this blog this year! This is my last What I'm Wednesday until January 8th. I obviously won't be posting next week on Christmas Day, or the following on New Years Day. So happy holidays, merry Christmas, happy Festivus. I hope your holidays are all fabulous. I'm taking a break after a couple more recipes until the first week in January to spend time with my family. Hope you all have a chance to do the same.
Doing
Christmas crafting! I made these fun cinnamon ornaments with my kids and let's just say there's more where that came from. Once I get to this weekend, the Christmas crafting, oh it's on!
Watching
My Christmas binge continues!
This week's viewing candy: A Christmas Prince 3: A Royal Baby.
I know I said a few weeks ago that A Knight Before Christmas was the best worst thing I have ever watched… but that was before this travesty of a Christmas movie. I can't even call it a travesty really. It was so unbelievably good and funny in just how bad it was. It wasn't quite kids Christmas movie bad in the way that say Santa Buddies is, but it was its own special genre of awful goodness. Let's dissect this to see if you agree. Warning: spoilers ahead.
In the third installment of the Christmas Prince series we travel back to the made up land of Aldovia where Queen Amber and King Richard are celebrating their first anniversary and preparing for the arrival of their royal baby (duh). All is going swimmingly with Amber preparing to have her baby shower and the palace hosting visiting royals from another made up country to sign a priceless, centuries old treaty. But, oh no, the treaty has disappeared!
This is where things get convoluted. I mean, complicated. Because if the two kings don't sign the treaty by midnight on Christmas eve, the countries default on this ancient treaty and enter into war with each other despite being friends. And if that's not bad enough, King Richard's little sister does some reading and finds a curse has been placed on the king and queen that break the treaty. What is the curse? Basically a hex on the couple's first born child, which means, oh no! Richard and Amber's baby!
What ensues? A palace wide search for the ancient treaty. A snowstorm that shuts down Aldovia and gets Amber's royal ob stuck in a snowbank when Amber goes into labor on Christmas Eve (of course). Richard RIDING ON HORSEBACK THROUGH WOLVES AND TAKING THE TIME OUT TO SAY NOT TODAY TO THE HOWLING WOLVES WHILE HIS WIFE IS IN LABOR to go rescue the ob from the snowbank. Emily getting stuck with the Queen Mum in the dungeon.
I mean, it is just a complete and utter comedy of errors.
And I will never not find it absolutely hysterical that:
Amber is so quick to buy into this ancient curse on her unborn baby and freaks out about finding the treaty to the extent she does so that her child isn't cursed with some ancient witchcraft.
The royal baby shower looks a prom straight out of 1989.
The visiting queen helps deliver Amber's baby. And the visiting king? Helps King Richard build the crib. Totally normal thing for two kings to do.
That Richard himself hops on a horse to ride through the snow to save the ob. Don't kings have servants to do such things? Why a horse?
NOT TODAY WOLVES. NOT TODAY.
Give it a watch. I laughed so hard I cried.
Eating
Cookies! This weekend we went to an annual cookie baking party at one of my good friend's houses. We made dozens upon dozens of cookies. So much fun! We made homemade sugar cookies, peanut butter blossoms, my favorite chocolate chip cookie recipe, and these amazing salted caramel stuffed chocolate cookies from Sally's Baking Addiction.
Plus, I still have some dipped sugar cookies. Seriously so many cookies. And I want to make more sugar cookies to work on my icing skills. I have so much fun decorating cookies. I just wish I had more time so I could get really good.
In other news… I think I might also make some candy. I have a really yummy salted caramel pretzel bark that I love and these peanut butter bars are so darn delicious I can't handle it. Ohhh and maybe homemade truffles too. I love to have a lot of sweet things to put out on Christmas.
Also, talk to me about Christmas morning! What do you do for breakfast? I like doing something that we can prep on Christmas Eve like this pumpkin French toast or even cinnamon rolls. But I don't know what I'm feeling right now. I'm more about the savory breakfasts and I love our Christmas eve dinner of shrimp scampi or brown butter lobster pasta. Yum!
Enjoying
This morning my daughter had her school Christmas show. It was adorable! I am a sucker for little kids dressed in their Christmas best trying to sing a song or two. You know how there's a range of kids? Like the kid that doesn't want to be on stage, the kid that sings the words wrong, the ham, the clown…. Well, my kid is the ham. I think she definitely got bit by the performance bug and sang super loud and was all kinds of extra with her hand motions.
I'm not even a little surprised.
Also, you need to know that she insisted on wearing Belle elbow length gloves to school today to perform in. It made her outfit she said.
That's it for me this week! What are you up to? Leave me a comment and let me know! Happy! Merry! Joyous! One more time!