Welcome to the place where I share what I'm up to each week and a bit of my real life outside of the blog.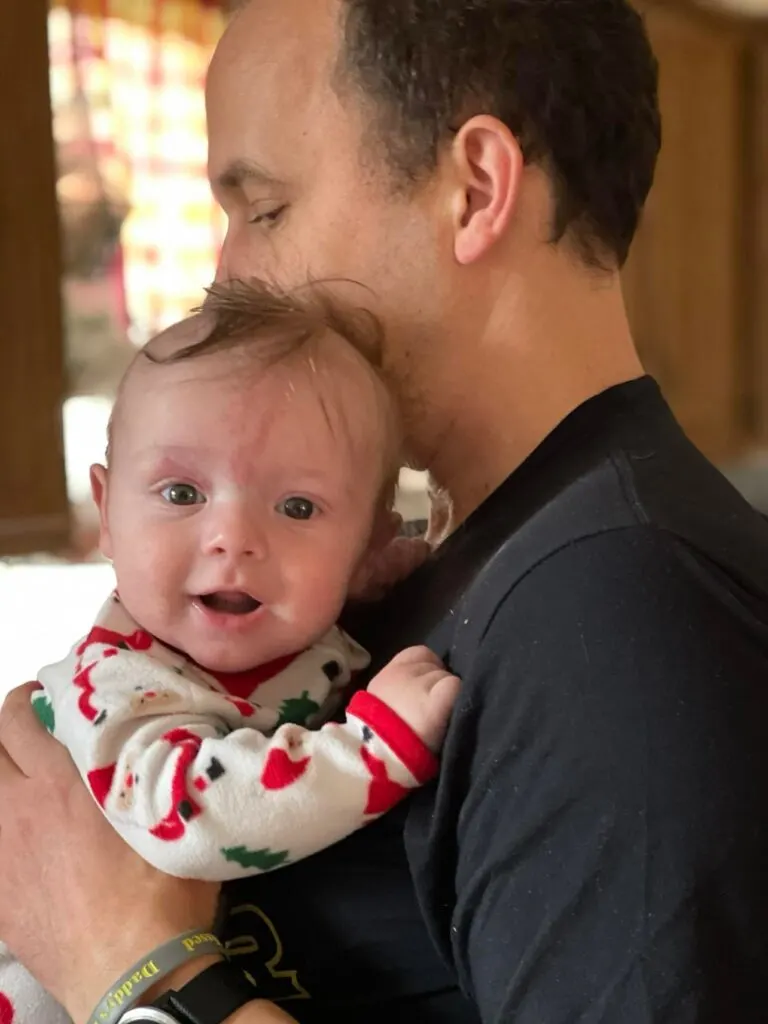 Post may contain affiliate links. You can follow this link to read my affiliate policy.
First up!
Ok, so I definitely dropped the ball with these posts last year. Being pregnant really took a lot out of me, and let me tell you high risk pregnancy is no joke. It was a huge time commitment- 3x/week appointments and monitoring the whole third trimester. It was exhausting. And then of course adjusting to life with a new baby and recovering. But I think I am back! And I'm going to try to stay somewhat consistent with this this year.
That said, I am going to play with how often I post these little life updates. Would you rather one of these life posts per week or one per month? Let me know either in the comments below or send me a message on Facebook or email me.
With the Kids
The holidays have come and gone and they were quiet- well as quiet as they can be with three kiddos.
But our house got hit with strep and the flu over Christmas so we spent most of the festive season in our pjs on the couch.
So it was pretty much normal life but with more Christmas movies?
Watching
We've been watching the Jurassic Park movies with our oldest. She's been so obsessed with dinosaurs lately and is really into them.
And then on my own I'm almost done season 2 of Emily in Paris and I have to say I don't understand why people love to hate it so much. Compared to some of what I watch this is quality programming! It's fun, light, and shows so much of Paris so it sort of scratches the wanderlust itch. And it's absolutely gorgeous to look at between the scenery and some very good looking love interests.
Also, can we talk about the clothes for a second? Are there real people that actually dress like Emily and company? Do people actually not wear sweatpants and pjs all day?
Reading
I've been picking through holiday books. A few favorites:
The Holiday Switch– A cute rom com about identical twin sisters that switch place during the holidays to save a celebrity chef's career after an injury causes her to lose her sense of taste and smell.
This Time Next Year– Very fun romcom featuring a protagonist with a ridiculously silly name and a history of bad luck on New Year's.
The Ex Hex– Ok technically this was a Halloween book, but I just finished it recently. This story features a romance between witches, a sweet small town full of fall festivals, a curse gone wrong, and a seriously pissed off ghost. It was exciting, unpredictable and engaging.
Eating
Post holiday food.
I've been all about Cranberry Apple Baked Oatmeal and Easy Baked Sweet Potato Fries.
I also have been making lots of batches of Instant Pot Quinoa.
Hating
Going outside. The air is so cold it hurts my face. I'll be hibernating til spring.
That's it from me this week! What are you up to? Leave me a comment below and let me know!