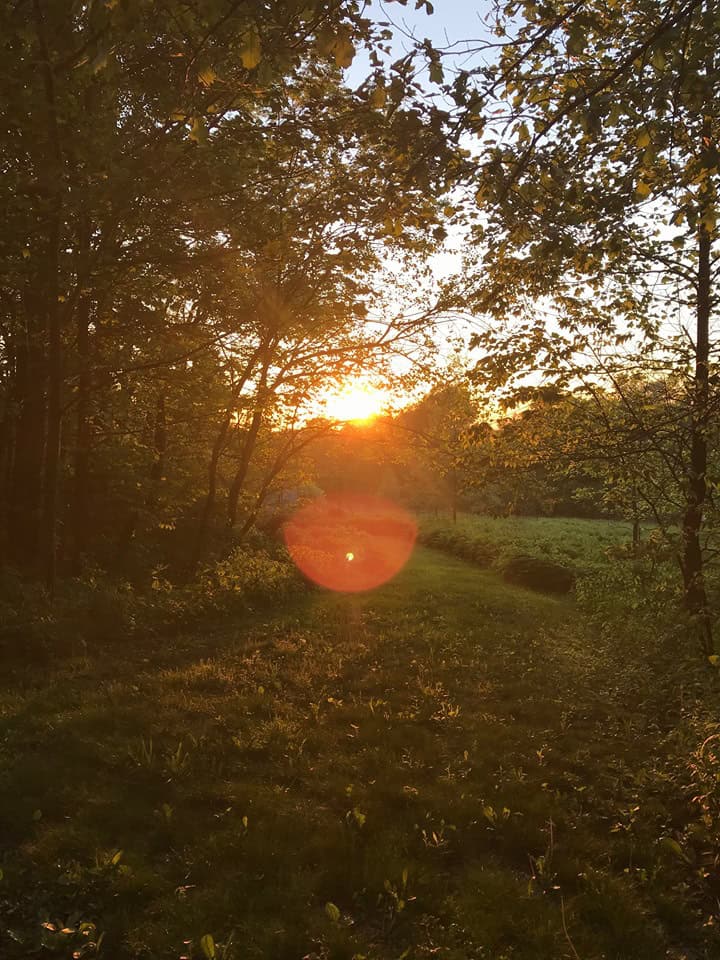 I'm back after an unexpected Saturday Smiles hiatus, picking up where I left off.
I'd like to say I have a reason for not writing the last two Saturdays and I kind of do but not really.
What I mean is summer. It's the season of patio sitting, best friend visits, and long sun drenched days that stretch deliciously into glorious evenings with picnics and fireflies. This time is for stopping and feeling the sun warm my shoulders, the grass tickle my feet. It's days that are fabulously unstructured where a quick morning meetup with my sister bleeds into an entire day lingering in the sunshine drinking humongous iced teas watching my kids play. It's coming home and taking long, slow walks and sitting outside barefoot watching the sky change colors. It's the unadulterated joy of catching fireflies with my daughter.
She names them all. Taco. Gramps. Pokey.
It's s'mores and slushies and so many frappucinos. It's sharing those things with the people I adore.
These sweet summer days that make me genuinely happy. And that's a feeling that takes me by surprise in this strange season of life.
When life crashed down winter, I laid in my hospital bed, still pregnant with my twins wondering how I'd ever be happy again. My days were ok, because people filled my time and were there with me. But night time was empty. My husband would sleep. Friends and family had to go back home. It was just me and my thoughts. Grief. Fear. Sadness. I laid awake that first night in the hospital after finding out Nick was gone, feeling like I had sprung a leak and would cry forever. I was sure I could actually feel my own heart splitting.
I didn't think I'd ever be able to enjoy the sweet pleasure of a summer day again.
I remember asking everyone closest to me, "How will I ever be happy again?"
No one knew or could answer. Even now, feeling like my family has emerged on the other side of our trauma, I don't know how I've managed to find my way back to happiness again. The only answer I have is I made like Dory and just kept swimming. I eventually found my way back to this good place. It's different, sure, and the sadness still colors my world around the edges, but…
Summer days are sweet. Life can still be good even after being so down right bad.
And that's a lesson to smile about.