Sprinkles of Real Life 4
I've heard from several of you that you want me to do these real life posts more so ask and you shall receive. And here's everything going on in my life in 1500 words or less.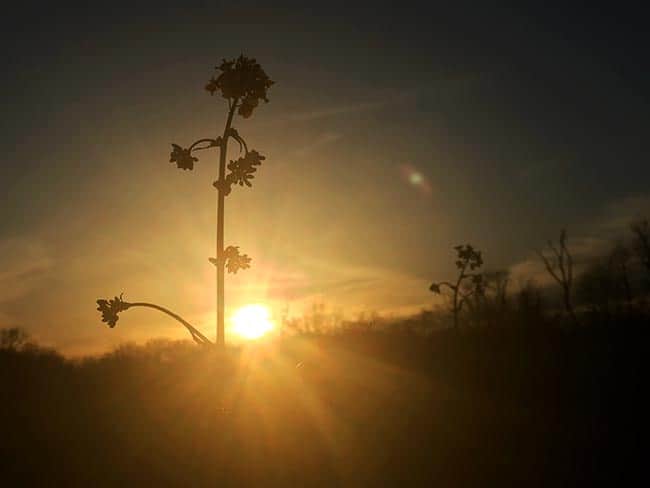 KitchenAid Giveaway
But first…. A GIVEAWAY! Cue balloons! And it's a good one!
Who wants to win a KitchenAid stand mixer? This mixer is my favorite piece of kitchen equipment. I got one for my wedding almost 12 years ago and use it almost daily between Thanksgiving and Christmas to make things like these insane butter bars or the very best chocolate chip cookies. So I got together with 20 food blogger friends to put together this giveaway. You'll gain another entry every time you follow one of us on Instagram. Here are the details:
1 winner will receive a KitchenAid Artisan Series 5-Qt stand mixer in their choice of color. If the winner is from the continental U.S. they will receive the mixer directly. If the winner is from elsewhere, they will receive an Amazon gift card for the list price of the mixer.
The giveaway will end on May 26, 2018 at 11:59 PM. Any entries made after this point will be invalid. A winner will be drawn at random and emailed within 72 hours to claim the prize. If no response is received, a new winner will be drawn.
You must complete the mandatory Instagram follows as listed below in order to enter. You can complete additional Instagram follows as listed below to gain more entries. You may only enter with one Instagram account. If you enter using multiple account, all entries will be invalid.
Giveaway is open worldwide, except where prohibited. You must be 18+ (21+ in some locations) to win. Chances of winning depend on the number of entries we receive.
For a complete list of terms and conditions, please see the link below via the Rafflecopter giveaway widget.
Enter now:
This giveaway is not sponsored by KitchenAid, Amazon, Instagram, or Facebook.
Mom Life
Of course I have to start off with mom stuff because my Goose is perma joined to my hip 24/7. We are over the rough hump of potty training and I feel us slowly crawling out of the trenches despite the serious obsessed with mommy phase she is currently in. Maybe it's because spring has finally sprung and we aren't cooped up in the house all day.
In fact, when it's nice out, we've been pretty much getting up in the morning, eating breakfast and heading outside until it's time for quiet time.
I have to say I am really enjoying it. This age is really hard for sure what with legit threenager behavior, but it is so fun. Everything is full of magic to her right now. Airplane lines in the sky are unicorns flying high above us to their enchanted world. Dandelions gone to seed are wish flowers. Butterflies are things we miss coming to visit us.
I watch her all the time, picking bouquets of wish flowers and looking for flying unicorns and feel like I am watching my own life through one of those really stylized movie filters that makes everything look all soft and glowy. I'm not even out of this time but I am already nostalgic for it. Motherhood is the ultimate paradox.
Garden
So now that it's finally not snowing (it's about time!!) I've been getting my garden ready for the summer. We have this L shaped garden box in our backyard. It's about 12 feet long on both legs of the L and maybe 4 feet wide. So it's a lot of room to plant.
I've always thought that in another life I'd like to be a farmer. I enjoy being outside and making things grow, but seriously after weeding that garden box by hand when it hasn't been tended to in 3 years I am reconsidering.
However, it's just about done, thanks to help from the Goose, who has been all about participating in the garden because she wants to grow sunflowers and pumpkins. So we will.
And let me tell you when my kid helps in the garden, she looks fabulous. She has a pink garden tool set, pink gardening gloves, and the pink rubber rain boots that she calls her garden shoes. It's too much.
Beauty Things
Yeah this is also kind of laughable since my idea of beauty is a stick of Burt's Bees Chapstick
and a shower, but something happened to me this winter.
I looked in the mirror and for the first time ever felt like I looked old. Tired. I mean I suppose being a working mom in your 30s will do that, but it was a shock.
Like where did that girl wearing double earrings with the killer late 90s, early 00s updo go? Where did the girl who gets carded regularly go? And horror of all horrors: would I no longer be carded when I order a glass of wine or buy a spirit?
I didn't want to find out. I immediately consulted all the women I know. The women who actually do more than wash their face as an afterthought with body soap.
And then I went straight to Target and bought actual face soap and some under eye cream. I figured if I can't get a full 8 hours of sleep any given night, I can at least look like I did and so I ponied up. I didn't go fancy. A bunch of my friends told me to head to Sephora. One told me to see a dermatologist. Nope. I kept it simple and figured ANYTHING at all is better than what I was doing before which was using a diaper wipe to take of my eye makeup and washing my face with body soap. So I bought Olay Regenerist Advanced Anti-Aging Regenerating Cream Cleanser
, the Olay Ultimate Cream for Dark Circles and Puffiness
, and theOlay Complete All Day Moisturizer SPF 15
.
Why have I not been doing this for years? My skin feels so soft! It's game changing and my red patches are almost totally gone. I find I am actually wearing less makeup now than I was before I started taking care of my skin. Go figure.
Hair Raising Change
And to go with my new skin: new hair! I got my hair did! I have been wanting to do something fun for awhile, and I did it!
I got rose gold bayalage put in my hair.
I have to tell you, it was a nerve wracking experience. I haven't had my hair dyed in about 5 or 6 years, when one of my best girlfriends who went to beauty school used to dye my hair at her house. Her little girl would help and rinse the color out of my hair.
This was not that. At all.
First I had NO IDEA that to do rose gold as a brunette, even subtle rose gold like I did, means you have to bleach sections of your hair first. I about had a heart attack when I saw this bleached piece of hair sticking out of my head before she put the toner on. And I tried to be super composed but I'm pretty sure I looked like I was going to pass out because the woman doing my hair started reassuring me that I could go back to the salon any time within 5 days and have my color changed for free if I didn't like it.
Well, my worries were silly. After it was done it was exactly what I wanted. A little bit pink, a little fun without it being too over the top for a mom in her 30s but still just quirky enough for me.
So that's my obnoxiously long life update. What's going on with you these days? Let me know!