Welcome to the place where I share what I'm up to each week and a bit of my real life outside of the blog.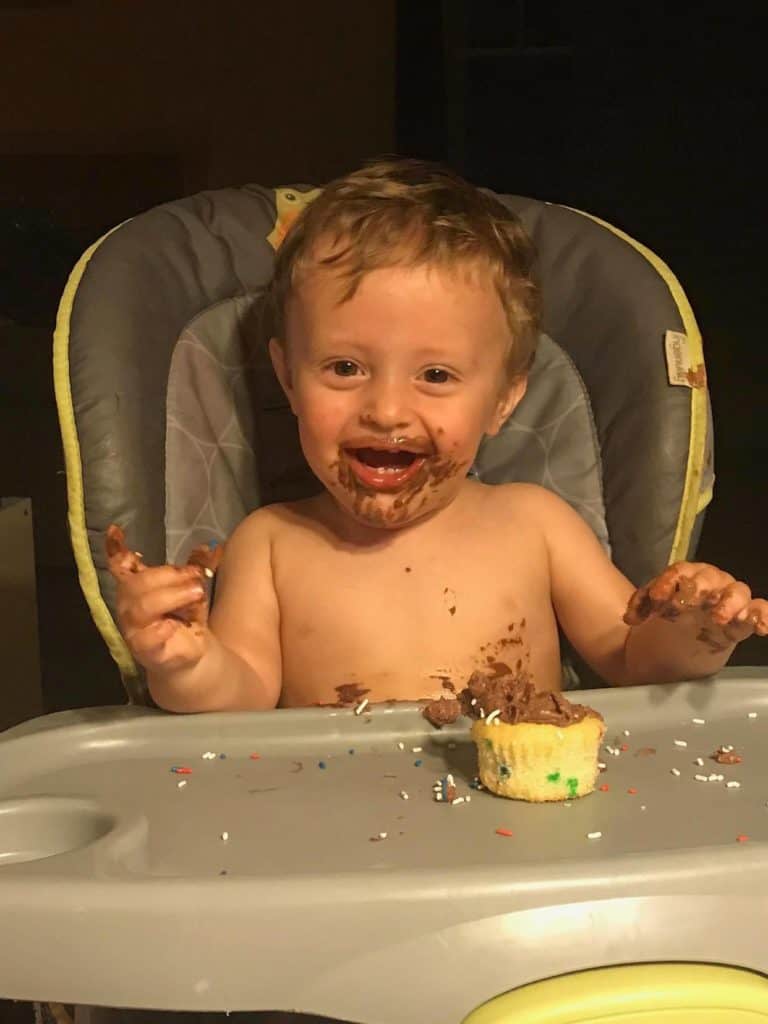 Post may contain affiliate links. You can follow this link to read my affiliate policy.
Doing
We took the kids up to my good friend's house last week so she could tame my son's hair. She used to be a hair stylist and with salons not open yet and being marked high risk I asked her if she'd be able to help. Honestly, she did a fabulous job, cutting his hair on her deck, but giving an 18 month old that doesn't like to sit still a haircut is pretty much like I'd imagine shaving a raccoon to be. I had to hold him down so she could cut it. And I'm now officially dreading taking him to the dentist.
While it was sort of sad getting his haircut because he looks like he's grown 3 years overnight now, it was so good to see another human from outside my house. Apparently it takes me, an extreme introvert, about 4 months of social distancing before I go totally crazy.
Reading
I'm still devouring books these days. This past week I read all of One to Watch. The book follows a plus size fashion influencer named Bea. She goes viral for writing a scathing review of a Bachelor like show called Main Squeeze. Of course, her viral post catches the eye of Main Squeeze producers, who need to save the ratings and pump new life into the show. So no surprise she gets cast as the Main Squeeze with an array of eligible men to date and eliminate on a search for love. Bea wants no parts in finding love as she isn't over her last man, but she decides to do the show to further her career. The adventure that ensues finds Bea reevaluating her stance on love and relationships as she weeds through her dating pool. The book is smart and funny and a must read for fans of reality dating tv.
Watching
We finished Fuller House, which was good in one of those OMG this is so cheesy but I love it kind of ways.
And we watched Knives Out the other day. Knives Out was really good! It's a very stylized whodunnit. It was full of mystery and suspense but without all the gore and violence that a lot of murder movies have. Definitely recommend.
In the really ridiculous things I've watched… The Floor is Lava on Netflix. We binged watched a few episodes with our daughter over the weekend and we were all into it. It's this obstacle course challenge that contestants have to go through by climbing over the floor… because the floor is lava, duh! It's pretty much my childhood come to life in a game show and it might now be my new life goal to compete on the show, though I doubt I'd make it very far.
Eating
Cupcakes obviously. Also, we've made this orange ginger Asian chicken a few times lately. And we're eating summer strawberries like candy right now. They are so good!
Buying
Since we aren't joining a pool and going to the beach is questionable at best this summer, we've been looking for fun outside things for the kids to do in the backyard. We picked up this splash pad/kiddie pool combo and the kids love it. We also got this water table, which is another hit. And of course, I'd be remiss to not tell you about the giant unicorn sprinkler we have that is at its most excellent when my husband uses it to water the garden.
Any other good outside summer recommendations?
Looking for
Flowy/relaxed fit racerback pastel tiedye or dip dye tank tops. I know. VERY SPECIFIC. I like what I like ok?
That's it for me this week! What are you up to? How are you all holding up? Leave me a comment and let me know!