Welcome to the place where I share what I'm up to each week and a bit of my real life outside of the blog.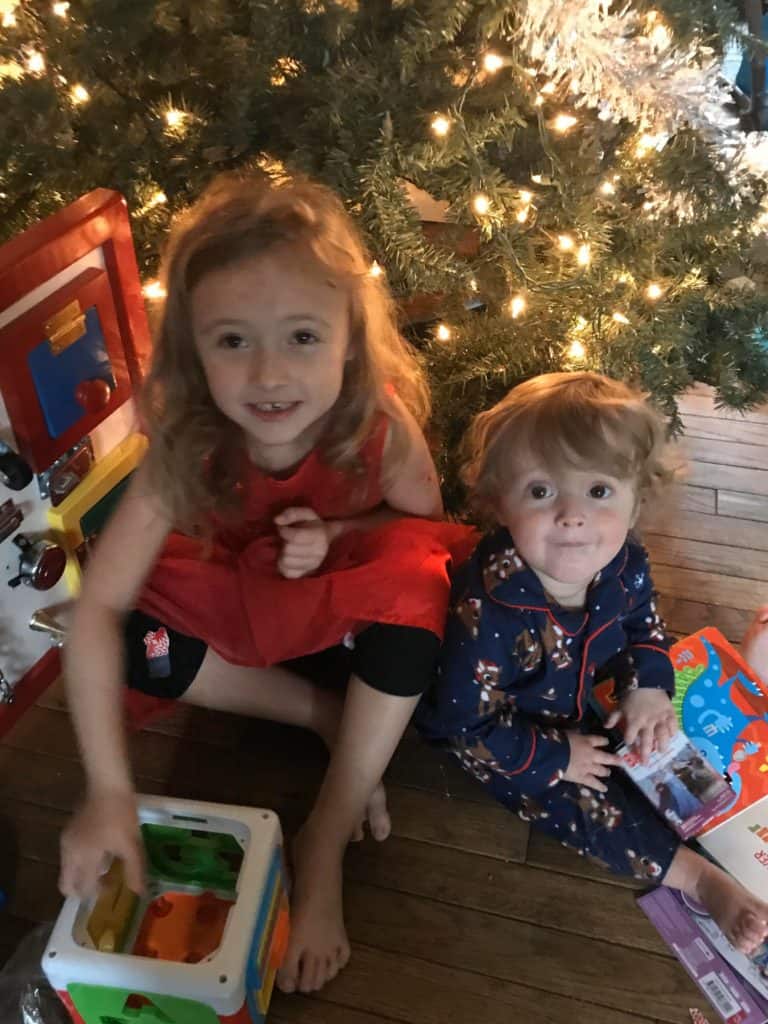 Post may contain affiliate links. To read my affiliate policy click here.
Doing
Surviving?
I don't even know. I threw Fakemas this week. We wrapped little things we had collected for the kids that I had been collecting for Easter and stocking stuffers and put them under the decorated tree. We even made a turkey dinner complete with this garlic roasted turkey breast, mashed potatoes, and homemade stuffing.
As we were eating our dinner after spending a day doing all the fun family together activities- playing games, baking treats, watching Christmas movies- my daughter said the best part of her day was eating an apple.
Womp womp. Thanks kid.
Other than that, I guess it's quarantine status quo over here. We're in this very weird routine. If it's nice, we get up, work and then go outside and walk. Rinse. Repeat. It's like weird Groundhog's Day minus Bill Murray.
Unless Bill Murray has a voice part in Frozen 2?
Reading
I am almost finished with American Royals. Holy heck. This book is so much fun, once you move past the first couple chapters. The book takes away America's government and reimagines America as run by the Washington monarchy. It's Gossip Girl meets The Crown.
There is so much scandal and drama and forbidden love. It's ridiculous, over the top, and totally unbelievable in the best possible way. Honestly, American Royals is the fun escapist romp I need in my life right now.
Suggestions for what to read next?
Watching
I watched some of Hallmark's We Need a Little Christmas movie marathon this past weekend. Other than that, I'm rewatching Schitt's Creek and looking for my next engrossing binge. What suggestions do you have? I want fun, escapist. Nothing heavy.
Eating
I have the ingredients for this Instant Pot minestrone soup and for this Dutch oven beef stew. It's all about comfort food over here.
Running
The one nice thing about being stuck at home is I've stuck to my workout routine pretty well. I've gone on 3 good runs in the last week and you know what? I'll take it. Running right now feels super sacred because it's some of the only quiet time I get. Depending on how long this goes on, I'll be ready to run a half by the time this lifts.
Feeling
Major mom and life burnout. I'm sure most of you are right now. But I'll be honest, I flip back and forth between I AM SO DONE WITH THIS (being stuck in the house, etc, not being socially responsible) and wow, it's really nice to be home and cater to my introvert self. My day to day routine hasn't changed much other than my daughter doesn't have school and the kids are always here. But I am suddenly aware of how much time I wasn't using efficiently because I was going to run errands and wander through Target or all the time we spend driving my daughter to and from school and driving to and from the gym. It's extra hours. So it feels like I should use them. It also feels like I'm seeing little things I otherwise wouldn't always see or notice. And that's an unexpected little perk of this.
That's it for me this week! What are you up to? How are you all holding up? Leave me a comment and let me know!