Welcome to the place where I share what I'm up to each week and a bit of my real life outside of the blog.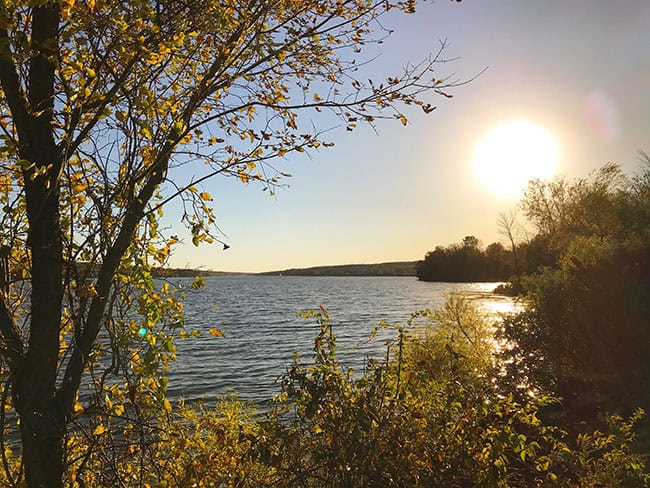 Post may contain affiliate links. To read my affiliate policy click here.
Doing
Trying to cram every last bit of October into the last few days of it. I can't believe it's almost over. I know I talk about how I get fomo in summer and need to squeeze out every last bit of fun and sort of panic making sure we live our best summer lives. You'd honestly think I'd be like that in fall too, but I'm not and believe me we have left no pumpkin patch untouched. No apple orchard unpicked. No street untrick or treated. We even took an impromptu trip one glorious day last week to a nearby lake just to look at the gorgeous changing leaves. Yes, I am that person. And while I'll be sort of sad for all the fall festivities to die down, I kind of like the November lull before all the Christmas stuff starts in full swing.
Wearing
Maleficent horns, obviously. Because when your 5 year old wants to be Sleeping Beauty, you have no choice but to dress up like Maleficent.
Listening to
I've been trying podcasts lately. Weird right? I've been into the Happiness Lab and a current events podcast. Oh, and of course I've been listening to Deck the Hallmark. If you are a Hallmark fan or if you know anything about the Hallmark Channel, check that out. It's seriously entertaining.
Watching
I finished After. It was grittier than most of the romances I watch. The movie itself was somewhat slow, but the main characters had really good chemistry. You could actually believe they were into each other in that way that only teenagers and young 20 somethings can be. But it was irritating too. Selma Blair as the mom was unlikeable. Tessa was so earnest and annoying. It's apparently based on a novel. I'm wondering if the novel is good.
Also, Hallmark Christmas movies. Oh yes. So bad but so good. I'm really looking forward to the new one on Saturday with Jodi Sweetin from Full House and Andrew Walker, who is pretty much the male version of Lacey Chabert and Candace Cameron Bure as he is in literally every movie they make.
Eating
Currently eating all the Halloween treats. Monster bark, pumpkin patch brownies, cookies.
Because I am that person. Sorry not sorry.
Drinking
These poison apple cocktails. I told you I was ending October with a bang!
That's it for me this week! What are you up to? Leave me a comment and let me know!