I love potatoes. Really love them. All kinds of potatoes. Baked potatoes, potato skins, french fries. But mashed potatoes and twice baked potatoes are another level for me. Like allllll the way up here. But even better than good ole mashies? This parmesan garlic twice baked potato casserole.
I swear, these are the holy grail of potato goodness. Cheesy, flavorful, creamy, and totally perfect.
Now I can't take all the credit for this idea. No, my grandma should get some of the credit. When I was growing up, my grandma made stuffed potatoes, which were her version of twice baked potatoes. She used to make them for me at least once a week. Because I loved them, and she loved feeding me.
I remember being a very little girl, probably not much older than Goose is now, and watching her make the stuffing for the potatoes. Because she was old school, she never wrote anything down. She made them totally based on taste and texture. That suited me just fine though because I got to be the official taste tester. She would hand me spoonfuls of the creamy potato filling and ask what they needed. More salt? More pepper? Milk? Butter? Cheese?
I took my job as taste tester very seriously, but they always needed more cheese. Always. And after she added more of the good grated Parmesan cheese to satisfy me, she'd whip them once more with a mixer and then give me the beater to lick.
This parmesan garlic twice baked potato casserole is a nod to her and those amazing stuffed potatoes. These are every bit as good as those stuffed potatoes and as traditional mashed potatoes but so much easier to make. There's no potato peeling like there is with mashed potatoes, and there's no stuffing the filling back into potato skins the way my grandma used to. At one point in time, I would have gladly stuffed the filling back in, but these days post Goose, I am all about shortcuts and time savers. Layering all the filling in a casserole dish and topping it with more cheese and butter seemed like a great alternative to me. Her method of doing by taste still works for me. I urge you, if you are going to make this recipe, to taste along the way and make adjustments as you go.
These potatoes are comfort food in its finest and an easier alternative to mashed potatoes that you can serve for Thanksgiving or Christmas dinner. I'm all about making cooking and baking easier, especially around this time of the year. Because of that, I've teamed up with some other fabulous bloggers to give you the chance win some fab kitchen goodies including a Kitchen Aid Mixmaster. These prizes will make your holiday cooking and baking so much easier.
Enter the Kitchenaid Mixer Giveaway
Are you ready to enter for a chance to win a Kitchenaid Mixer* and some other fantastic Fall cooking tools? This giveaway is open Worldwide** and ends at 12AM MST on 11/15/16. Entering below agrees to all the terms and conditions within the Rafflecopter widget. Please note, due to shipping limitations, international entries will receive a $300 prize in lieu of products.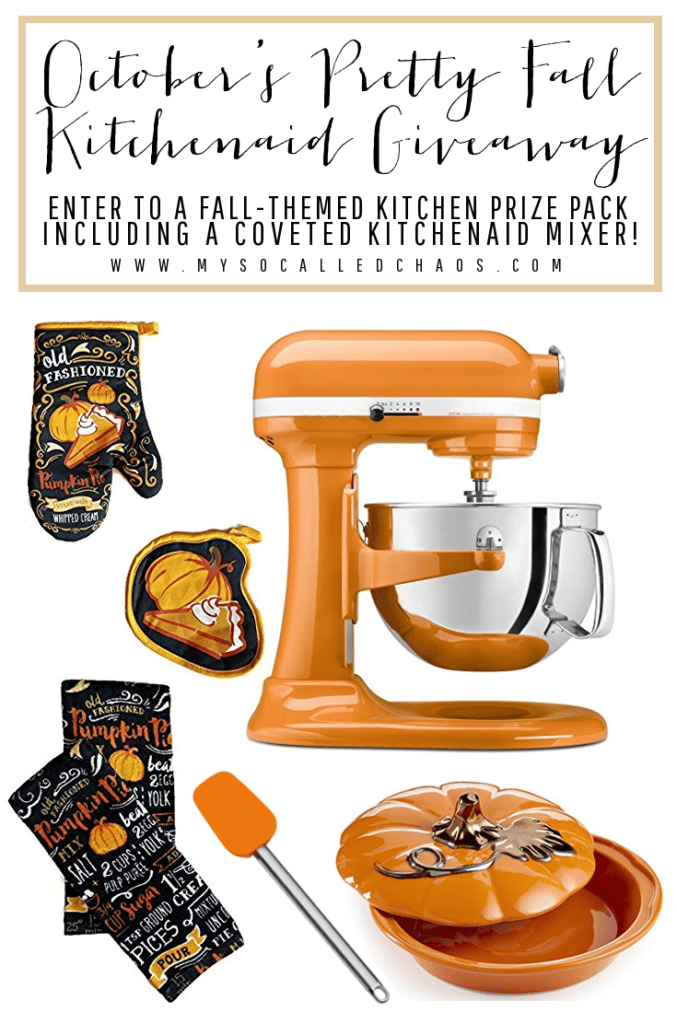 Looking for other Thanksgiving recipes? Try my Gluten Free Cranberry Apple Crumble or my Italian Style Pumpkin Cheesecake, or veg it up a bit with my Orange Balsamic Fall Vegetable Skillet.
Jenna Fletcher
Parmesan Garlic Twice Baked Potato Casserole
Parmesan Garlic Twice Baked Potatoes are an easy, delicious alternative to mashed potatoes.
10 minPrep Time
1 hr, 15 Cook Time
1 hr, 25 Total Time
Ingredients
5 Idaho or russet potatoes
4 garlic cloves, pressed
4 tablespoons (1/2 stick) of butter, melted
1 1/3 cup of half and half
1 cup of Parmesan cheese
salt and pepper to taste

For the Topping

1/2 cup of Parmesan
1 tablespoon of butter
Instructions
Preheat the oven to 400. Pierce the skin of each potato a few times with a fork. Bake the potatoes for 60 minutes. Let cool.
Cut potatoes in half and scoop the insides out into a bowl. Discard the skins. Add the melted butter, pressed garlic, 1/2 of the half and half and 1 cup of Parmesan cheese to the bowl. Mash with a potato masher until smooth or whisk with a hand mixer. Add the remaining half and half as needed until the potatoes reach your desired consistency. Season with salt and pepper .
Spray a casserole dish with nonstick spray. Spoon the potatoes into the dish and spread them out evenly. Sprinkle the remaining half cup of cheese on top of the potatoes. Cut up a tablespoon of cold butter and dot it on the top of the potatoes. Bake at 400 for 15-18 minutes or until the top starts to brown slightly. Serve hot.
Notes
You can bake the potatoes ahead of time.
7.6.4
83
https://www.seasonedsprinkles.com/parmesan-garlic-twice-baked-potato-casserole/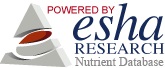 Yum